MASTERTECH'S
MARINE ENGINE PARTS CENTER
WE HAVE ANSWERS TO YOUR PARTS PROBLEMS!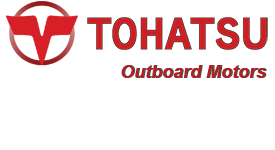 PARTS INDEX
WE HAVE THE LARGEST SELECTION ON THE WEB AND THE CORRECT APPLICATION INFORMATION.
MASTERTECH IS AN AUTHORIZED ORIGINAL EQUIPMENT PARTS DEALER FOR NISSAN AND TOHATSU OUTBOARD MOTORS. PLEASE CONTACT US US FOR MAJOR ASSEMBLIES AND OTHER PARTS NOT LISTED HERE.
NISSAN Model Identifications Begin With "NS"
TOHATSU Model Identifications Begin With "M"
4-STROKE Models Will Also Have An "F" in the Model I.D.
TLDI Models (Direct Fuel Injected 2-STROKE Motors) also have a "D" in the model I.D.
Just to be clear, for Nissan & Tohatsu the

MODEL I.D.

(e.g. NS90A, NSF25A) is REQUIRED for correct parts lookup
(see Parts Catalogs link below) and here you can find General Torque Specs