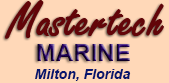 Wondering
"Where-'n-'Ell"
to get great parts for your outboard?
Right Here!

A Fun Old Porcelain Sign and Ancient Tools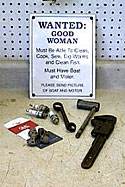 Meet the MasterTech!
(click picture)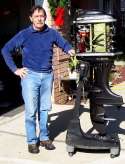 If your Mfgr. says:
T
hat motor's 7 years old!!

P
art is no longer available.

W
e lose $$ on service!

EPA
made me do it!

P
art's at central warehouse, you'll get it next month.

W
e don't make parts for those.

W
e only do warranty work.

O
ur techs only fix late models.

N
o clue what's wrong! So we'll work time & material.
Baloney!!
Contact
the Mastertech!

,
ABOUT SHIPPING

PLEASE NOTE: IN ORDER TO KEEP SHIPPING COSTS DOWN WE NORMALLY SHIP VIA US POSTAL SERVICE, USUALLY 1ST CLASS OR PRIORITY MAIL, DEPENDING ON WHAT'S BEING SHIPPED TO WHERE.

PLEASE MAKE SURE YOUR ADDRESS IS DELIVERABLE BY THE POST OFFICE,
OR NOTIFY US IF YOU NEED ALTERNATE SHIPPING IN THE "COMMENTS" BOX AT CHECKOUT.


WE HAVE TO COST AVERAGE THE SHIPPING. HERE'S WHY.

1. Time and materials to pack the items.

2. Cost in time and fuel to get the packages to the Post Office or UPS drop off.

3. In a perfect (Amazon and other monster outfits) world where "sku's" are bar coded, they have posssibly hundreds of employees, products are saved in a database with the shipping weight, and they have a deal with UPS to ship stuff at fractions of the rates charged the average small business - their freight charges can be figured according to the database, added into the shopping cart, and you can see them up front. That is impossible for us as some of our parts may be drop-shipped and we have no clue as to the weight as shipped. We have available nearly any part still being made by someone (this comes to many thousands of items). Additionally, weights and dimensions for most parts are not available to us in any sort of file we could use to cost out our shipments individually. Trying to do this by hand for every outgoing package would take more time than we possibly have in the course of a normal day.
For instance, a 4-cylinder Force head gasket properly boxed will cost a lot more to ship than say, 3 or 4 smaller items of equal weight, but of less size and fragility.

The easiest way for us to maximize our useful time is to try to pick a number that is mostly fair for the average order and use it as a flat rate. In many cases the actual shipping is greater than the $8.75 - in fact we recently had to increase it 2 bucks a pop as we were on the loss side of the curve. The Post Office has raised rates considerably in the last year or so.

Hope this helps in understanding the reasons for this shipping amount!


A list of current policies and rates is here (opens in a new window).

ALL CUSTOMERS: For EXPRESS MAIL to anywhere, please CONTACT US so we can let you know what it will cost to ship. This will vary according to weight & dimensions of the necessary packaging (you can get a good idea from the page linked above).



We prefer NOT to ship orders outside the USA by any service besides Priority or Express Mail since other carriers are more expensive and we don't have drop-off locations close by.


INTERNATIONAL PAYPAL CUSTOMERS:
If you do not follow the request for us to generate an invoice for Priority Mail when using PayPal from outside the USA for parts larger than maybe a thick hardback book, your order MAY NOT be shipped immediately since we can not add additional shipping if needed to PayPal payments (this should be obvious). We would have to ask for extra shipping funds, delaying the entire process of getting your order out to you as quickly as possible.

We pay the freight out in USA on all orders over $100.00. Orders less than this amount will have a shipping and handling charge of $8.75 added. Some bulky and heavy items will incur additional charges. You will be notified beforehand if this is the case. Remember, all orders receive free technical support from the MasterTech!

---

Please review our Warranty, Returns & Refunds policies before you place an order.

DISCLAIMER

The information provided on these pages is correct to the best of my knowledge, however the MasterTech makes no warranty, express or implied, regarding the use of, results of, or liability created from, application of this data. This information is disseminated in good faith, however MasterTech assumes NO LIABILITY whatsoever in regard to this service. The information, software, products, and services published on this web site may include inaccuracies or typographical errors. Changes are periodically added to the information herein. Mastertech may make improvements to this site at any time. Parts ordered from this website may or may not be in dealer stock at the time of order. Thank you for reading.