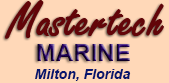 Wondering
"Where-'n-'Ell"
to get great parts for your outboard?
Right Here!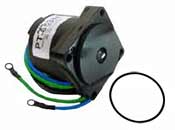 Meet the MasterTech!
(click picture)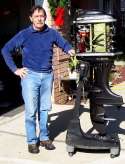 If your Mfgr. says:
T
hat motor's 7 years old!!

P
art is no longer available.

W
e lose $$ on service!

EPA
made me do it!

P
art's at central warehouse, you'll get it next month.

W
e don't make parts for those.

W
e only do warranty work.

O
ur techs only fix late models.

N
o clue what's wrong! So we'll work time & material.
Baloney!!
Contact
the Mastertech!

,





POWER TRIM MOTORS

NEARLY ALL NISSAN & TOHATSU TRIM MOTORS ARE AVAILABLE ONLY FROM TOHATSU.
PLEASE CONTACT US OR USE THE QUICK QUOTE FORM FOR PRICE & AVAILABILITY OF
TRIM MOTORS FOR YOUR NISSAN-TOHATSU OUTBOARD NOT LISTED HERE
Unless noted, the units on this page are by API Marine here in Florida

NISSAN & TOHATSU TRIM MOTORS
APPLICATION/DESCRIPTION
IMAGE
PRICE
SELECT

PT112N-NP-3
MOTOR AND VALVE BODY

Will Fit Early Tohatsu and Nissan Trims Using
Similar-looking Prestolite Motors. Tohatsu no longer sells these units.

MUST BE INSTALLED AS A UNIT, THE ORIGINAL PARTS
ARE METRIC, THIS IS AN SAE UNIT.
3 WIRE CONNECTION
The 3 Mounting Holes on the bracket and the
hydraulic line connections are the same.
You will have to install ring terminals on the wires.
PLEASE SPECIFY NUMBER OF HYDRAULIC LINES
IN THE "SPECIAL iNSTRUCTIONS" BOX AT CHECKOUT


Click Image For Larger


$398.25

PT651NM-2
MOTOR ONLY

Fits Tohatsu and Nissan 40D, 50D,
40D2 & 50D2 3-bolt Flange (Early Style).
2-wire Connection, Female Hex Shaft
Nissan/Tohatsu part # 3C8771800M, 3C8S771800

O-ring and Bolts Included


Click Image For Larger


$149.25
3E5771800M


Fits Tohatsu and Nissan

40D2 & 50D2
4-bolt Flange (Late Style).
2-wire Connection, Female Hex Shaft


Original Equipment Only

$539.00
3Z5771800M


Fits Tohatsu and Nissan

MD40B2 & MD50B2 TLDI
4-bolt Flange
2-wire Connection, Male Flat Shaft
Uses Hex Adapter to Pump

Original Equipment Only

$578.25

PT658NM
MOTOR ONLY

Fits Tohatsu and Nissan 90A
and Late model 120A2 &140A2
Tohatsu/Nissan # 3E0771800M
2-wire Connection

O-ring Included


Click Image For Larger


$169.25

We pay the freight out in USA on all orders over $100.00. Orders less than this amount will have a shipping and handling charge of $8.75 added. Some bulky and heavy items will incur additional charges. You will be notified beforehand if this is the case. Remember, all orders receive free technical support from the MasterTech!

---

Please review our Warranty, Returns & Refunds policies before you place an order.

DISCLAIMER

The information provided on these pages is correct to the best of my knowledge, however the MasterTech makes no warranty, express or implied, regarding the use of, results of, or liability created from, application of this data. This information is disseminated in good faith, however MasterTech assumes NO LIABILITY whatsoever in regard to this service. The information, software, products, and services published on this web site may include inaccuracies or typographical errors. Changes are periodically added to the information herein. Mastertech may make improvements to this site at any time. Parts ordered from this website may or may not be in dealer stock at the time of order. Thank you for reading.