Welcome to MASTERTECH MARINE
on the Gulf Coast in Milton, Florida
Your Premier Marine Replacement Parts Source!
(We do not do repair work or sell motors)
Mon-Fri 9-5 Central
AT 81 ITS TIME FOR ME TO STEP ASIDE AND PASS THIS OPPORTUNITY TO ANOTHER SO MASTERTECH IS UP FOR SALE - THE PRICE IS REASONABLE. INTERESTED? CALL ME AT 850-623-1197.
We Ship Worldwide!



(SOUTH AFRICA excluded)
TEN HORSE TUNE-UP !!
Mastertech Tunes Up A Mid-size Evinrude,
saves over $2400.00
(click image to go to the page)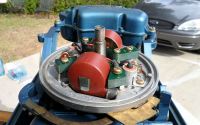 ALSO SEE MORE RESTORATIONS

If you need a VRO Rebuild Kit, we have it
(Genuine OEM Parts)!
It repairs ALL VRO pumps ever made, and is HERE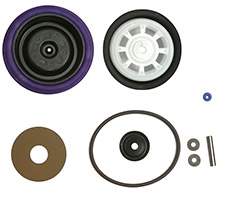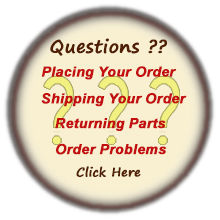 Your Definitive Source online for comprehensive, unbiased outboard motor information, parts for your motor, replacement powerheads, gearcases, and generous amounts of technical advice shared from the MASTERTECH's lifetime of experience!
We're not one of those impersonal "Big Business" outfits; we were just 2 guys with extensive knowlege, years of experience, and many contacts in the Marine Parts business, able to help you find what you need for your motor on a personal level. NOW ITS JUST DOWN TO MYSELF AFTER 53 YEARS.

GOT A PROBLEM WITH YOUR OUTBOARD MOTOR?
Here's HELP Right Now!
Another Fine Restoration!
1958 Mercury MARK 75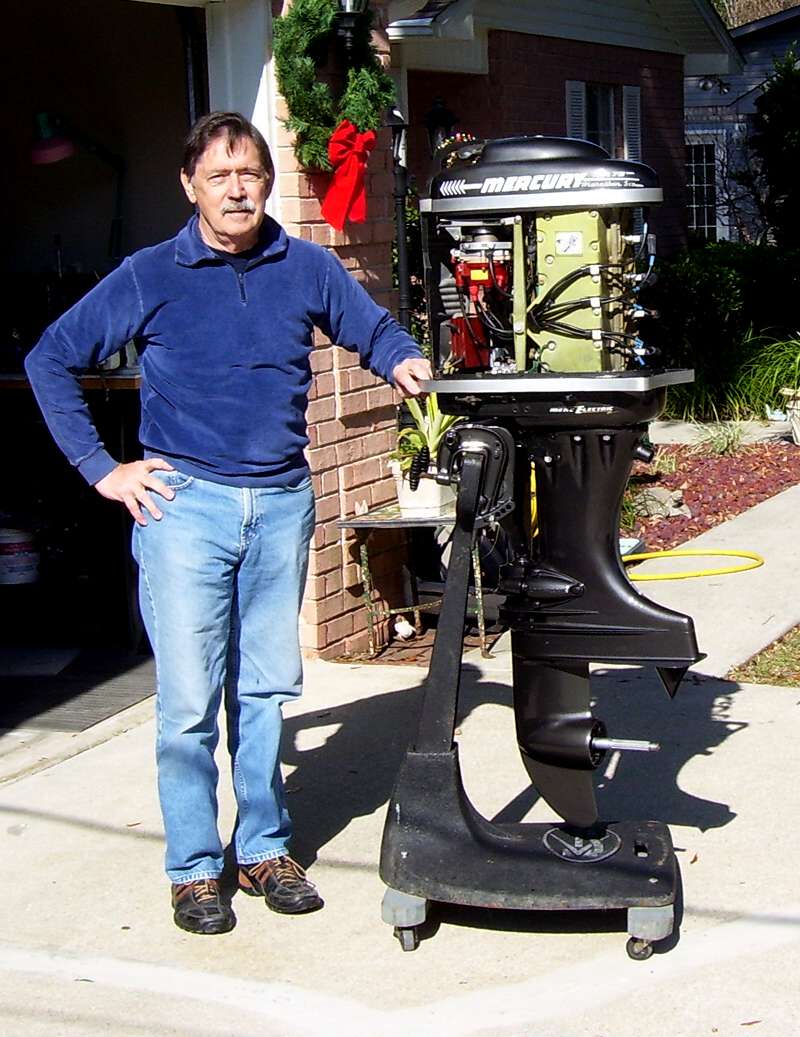 SO, Who is this "MASTERTECH"
guy, anyway?

Me? My name is Bill Kelly, I am the
MASTERTECH


The Mastertech is a pround member of the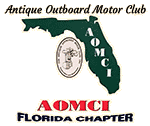 ---
NEED PARTS?
BROWSE MASTERTECH'S MARINE PARTS PAGES BY MANUFACTURER

Got a REALLY Old Motor?
This Microsoft Excel File can help identify it!
Old Motor Model Year Lookup
We pay the freight out in USA on all orders over $100.00. Orders less than this amount will have a shipping and handling charge of $8.75 added. Some bulky and heavy items will incur additional charges. You will be notified beforehand if this is the case. All orders normally ship via USPS. Remember, all orders receive free technical support from the MasterTech!
---
Please review our Warranty, Returns & Refunds policies before you place an order.
DISCLAIMER
The information provided on these pages is correct to the best of my knowledge, however the MasterTech makes no warranty, express or implied, regarding the use of, results of, or liability created from, application of this data. This information is disseminated in good faith, however MasterTech assumes NO LIABILITY whatsoever in regard to this service. The information, software, products, and services published on this web site may include inaccuracies or typographical errors. Changes are periodically added to the information herein. Mastertech may make improvements to this site at any time. Parts ordered from this website may or may not be in dealer stock at the time of order. Thank you for reading.