Wondering
"Where-'n-'Ell"
to get great parts for your outboard?
Right Here!
A Fun Old Porcelain Sign and Ancient Tools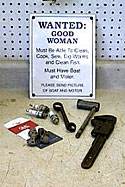 Meet the MasterTech!
(click picture)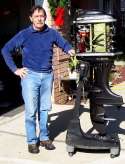 If your Mfgr. says:
T
hat motor's 7 years old!!

P
art is no longer available.

W
e lose $$ on service!

EPA
made me do it!

P
art's at central warehouse, you'll get it next month.

W
e don't make parts for those.

W
e only do warranty work.

O
ur techs only fix late models.

N
o clue what's wrong! So we'll work time & material.
Baloney!!
Contact
the Mastertech!

,






ELECTRICAL PARTS INDEX

MAGNETS,

35 Amp

ALTERNATORS ONLY




--- NOT FOR 60° MOTORS ---

STATORS, POWERPACKS, RECTIFIERS, REGULATORS, COMPLETE LISTING
IGNITION COILS, POINTS, CONDENSERS, DISTRIBUTOR BELTS
RECTIFIERS & REGULATORS
4-STROKE IGNITION
KEY & CHOKE SWITCHES, SOLENOIDS, RELAYS, BATTERY CABLE SETS
STARTER MOTORS
TRIM & TILT MOTORS, SWITCHES AND ACCESSORIES

We pay the freight out in USA on all orders over $100.00. Orders less than this amount will have a shipping and handling charge of $8.75 added. Some bulky and heavy items will incur additional charges. You will be notified beforehand if this is the case. Remember, all orders receive free technical support from the MasterTech!

---

---

Please review our Warranty, Returns & Refunds policies before you place an order.

DISCLAIMER

The information provided on these pages is correct to the best of my knowledge, however the MasterTech makes no warranty, express or implied, regarding the use of, results of, or liability created from, application of this data. This information is disseminated in good faith, however MasterTech assumes NO LIABILITY whatsoever in regard to this service. The information, software, products, and services published on this web site may include inaccuracies or typographical errors. Changes are periodically added to the information herein. Mastertech may make improvements to this site at any time. Parts ordered from this website may or may not be in dealer stock at the time of order. Thank you for reading.