MASTERTECH'S
MARINE ENGINE PARTS CENTER
WE HAVE ANSWERS TO YOUR PARTS PROBLEMS !
Please note, we are parts suppliers only; we don't do repair work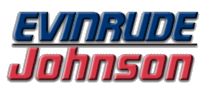 POWERHEAD REBUILD KITS
2-STROKE OUTBOARDS


So that motor of yours has lost its pep? Made a funny noise? Runs badly?
It may be rebuildable. Have it checked out!
If no critical damage is found, we can supply rebuild kits to bring it back to life!
Kits are available in multiple piston oversizes, depending on what your machine shop recommends.
U.S. standard Priority Mail shipping no charge. Look over the chart below, and find the link to the horsepower, model, and year that matches your motor (have your Model I.D. handy).
---
Please review our Warranty, Returns & Refunds policies before you place an order.
DISCLAIMER
The information provided on these pages is correct to the best of my knowledge, however the MasterTech makes no warranty, express or implied, regarding the use of, results of, or liability created from, application of this data. This information is disseminated in good faith, however MasterTech assumes NO LIABILITY whatsoever in regard to this service. The information, software, products, and services published on this web site may include inaccuracies or typographical errors. Changes are periodically added to the information herein. Mastertech may make improvements to this site at any time. Parts ordered from this website may or may not be in dealer stock at the time of order. Thank you for reading.