NEW! - TEN HORSE TUNE UP !!
MASTERTECH TUNES UP A MID SIZE EVINRUDE, SAVES $2453.00
(Click image to go to the page)

SEE MORE RESTORATIONS

If you need a VRO rebuild kit, we have them! It repairs ALL VRO pumps ever made, and is HERE.
Welcome to MASTERTECH MARINE
Milton, Florida
We Ship Worldwide Internationally!
Your Definitive Source online for comprehensive, unbiased outboard motor information, parts for your motor, service manuals,
parts lists, owners' manuals and generous amounts of technical advice shared from the MASTERTECH's lifetime of experience!
We're not one of those impersonal "Big Business" outfits; we are just 2 guys with extensive knowlege, years of experience,
and many contacts in the Marine Parts business, able to help you find what you need for your motor on a personal level.

GOT A PROBLEM WITH YOUR OUTBOARD BOAT MOTOR?
Here's Help Right Now!


Another Fine Restoration!
1958 Mercury MARK 75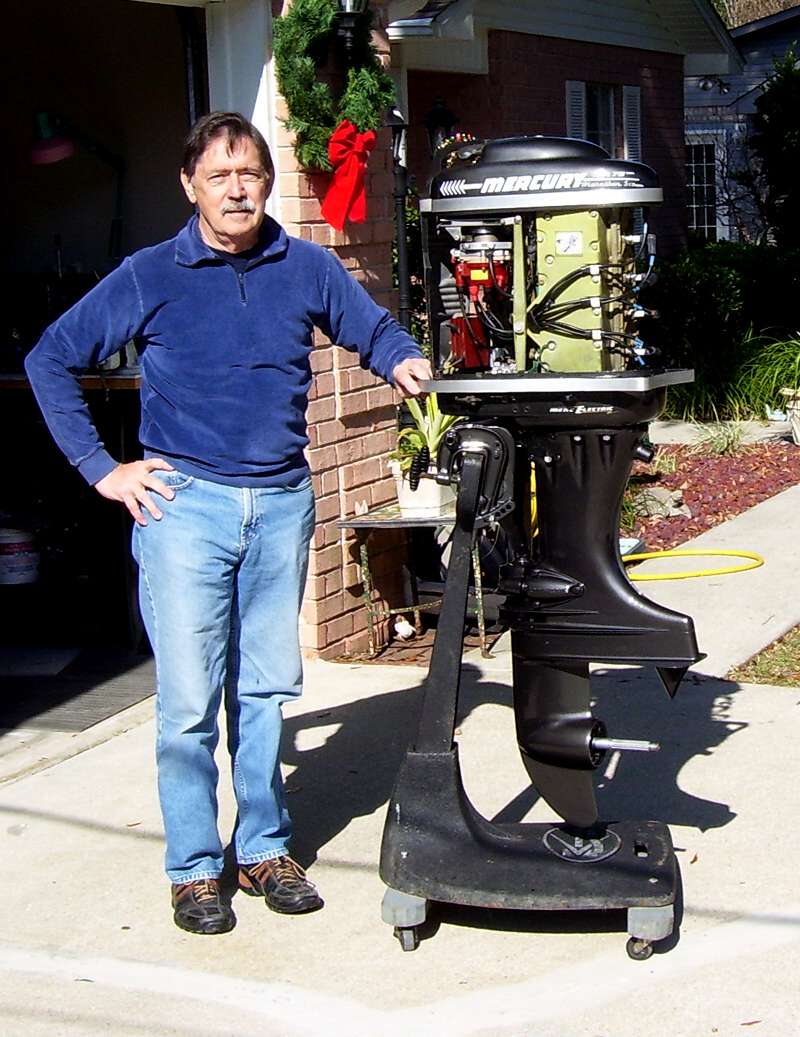 SO WHO IS THIS "MASTERTECH" GUY, ANYWAY?
Me? My name is Bill Kelly, I am the MASTERTECH
• PROUD MEMBER OF


Just a reminder....

---



NEED PARTS??



BROWSE MASTERTECH'S MARINE PARTS PAGES BY MANUFACTURER:
LINKS TO OTHER INTERESTING PAGES ON THE SITE