MERCURY THREADED FLYWHEEL PULLER # 985-145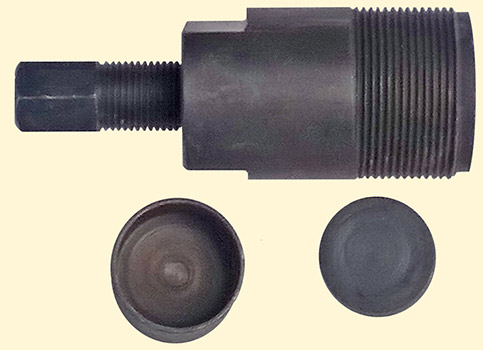 NEVER
disassemble or try to pull one of these center threaded flexplate flywheels with a gear puller!
You will cause it to fail from imbalance or just plain bend the flexplate.
The puller shown above will allow proper removal of all Mercury Mariner internally threaded flywheels. Includes crankshaft protectors.
HEAVY DUTY, for all Mercury threaded flywheels


Price: $56.00
plus $8.75 postage and handling.
A PROFESSIONAL QUALITY TOOL, NOT TO BE CONFUSED WITH CHEAP IMITATIONS